Snapchat is a unique app for connecting with friends & family in the world of digital communication. Sendit stands out as one of its interesting features & provides a delightful way to start exchanges. This TechyNerd article will walk you through setting up an account & using Snapchat's Sendit feature if you are new to the app. Are you doubtful of How to Do Sendit on Snapchat? Keep an eye out for a step-by-step walkthrough that will help you realize this engaging communication tool's full capability.
What is Sendit on Snapchat?
Sendit is a platform that introduces users to augmented reality games, adding a playful dimension to Snapchat interactions with friends." Users may select from a range of games, start them on Snapchat, and invite their friends to participate in the fun. Do you want to know how to Sendit on Snapchat? The App fosters connection & answers from friends across multiple social media platforms by encouraging anonymous communication through augmented reality activities.
Also Read: 7 Tips: How to turn off auto swipe on Instagram
Features of Sendit on Snapchat
Augmented Reality Games
Experience the excitement of augmented reality games that prompt anonymous interactions among friends. To get started, select games from Sendit, launch them on Snapchat, and invite friends to join in the fun.
Anonymous Messaging
With Sendit on Snapchat, users can send anonymous compliments or comments to friends, maintaining secrecy about their identity. Messages sent through Sendit appear as direct messages from Sendit, ensuring the sender's identity remains confidential.
Customizable Prompts
Customize your experience by modifying the default message bubble that prompts friends to 'ask me anything'.
Paid Membership
For an enhanced experience, Sendit on Snapchat offers a paid membership. Recipients can purchase hints revealing the identities behind the messages.
Lens Features
Explore a variety of lens features within Sendit on Snapchat, including 'rate Lens', 'this or that Lens', 'ship me Lens', 'report card Lens', 'sendit spam time Lens', 'photo challenge Lens', 'Kiss Marry Block Lens', 'choose your bestie Lens', 'they're a 10 but Lens', 'smash or pass Lens', '2022 photo review Lens', 'tbh Lens', '21 questions Lens', 'would you rather Lens', 'are we close spook Lens', and more.
Group Sendit, TBH & Boat-Free experience
To create a group Sendit seamlessly posts questions on different story slides. Responding is simple: click on the question, and a text box appears—type your reply and send it. Safety is crucial; play responsibly with trusted individuals, report any issues, and prioritize a positive experience.
Sendit thrives on anonymity, allowing users to send and receive questions without revealing identities. While complete anonymity isn't guaranteed, the platform's registered users ensure a bot-free, authentic communication space.
Encountering "TBH" on Sendit? It's just "To Be Honest." Mastering how to do Sendit on Snapchat promises a secure, genuine, and enjoyable interaction."
Curious about how to do Sendit on Snapchat with these features? Read on to unlock the full potential of this dynamic & entertaining communication tool!
Also Read: 7 Solutions to Fix "There Was a Problem Logging You into Instagram. Please Try Again Soon" error
How to Do Sendit on Snapchat?
Sendit is an anonymous icebreaker game app that can be added to a Snapchat account. Here's how to do Sendit on Snapchat:
Download and Connect Sendit to Snapchat
To get started with Sendit on Snapchat, download the Sendit app & connect it to your Snapchat account. It's available for both iOS & Android Smartphones.
Start a Game
Once connected, Sendit presents you with a large message bubble that says "Ask me anything". You can click to erase the text & type your question, or leave it as is.
Customize & Share
Personalize your experience by choosing a background for your question. After perfecting your prompt, hit "Share" to be brought back to the Snapchat Story editor, where you'll see your question displayed.
Receive Anonymous Responses
Your friends can submit anonymous responses to your questions.
Play AR Games
Explore the world of Sendit on Snapchat by sharing games to your stories. Access these games by tapping the "See AR games" button at the bottom right corner of the screen in the Sendit app.
While Sendit on Snapchat is popular among kids and teens, viewed as a "safer" way to communicate than other messaging apps, it's essential to note that supervision is still necessary due to its anonymous nature.
Also Read: Revive Old Friendships: How to un-snooze someone on FB?
What are some popular Sendit games?
Rate Me
Engage in the fun of anonymously rating each other.
This or That
Make choices between two options and share them with friends.
Truth or Dare
Experience the classic game where users answer questions truthfully or take on dares.
Never Have I Ever
Share experiences by revealing something you've never done before.
True or False
Guess whether a statement is true or false in this entertaining game.
In addition to these, Sendit on Snapchat also features augmented reality (AR) games like 'Classroom', '21 Questions', 'Would You Rather', 'Are We Close', and more.
How do I create my own Sendit game?
Creating your own Sendit game on Snapchat is a fun & interactive process. Here's how to do sendit on Snapchat:
Create an Account
To utilize the service, create an account with Sendit, ensuring you provide accurate, true, current, & complete information about yourself.
Choose a Game
Explore the gallery within the Sendit app & select a game that captures your interest.
Edit the Text
Before sharing, customize the game's text to suit your preferences.
Publish Your Game
Hit the yellow button to publish your personalized game directly on Snapchat.
Invite Your Friends
Extend invitations to your friends to join your game. Their responses will appear directly on your Snapchat story.
Also Read: Can You Get a Free iPhone 12 from the Government?
Can I use Sendit on other social media platforms?
Yes, Sendit can seamlessly integrate as an add-on for both Snapchat & Instagram. Although it operates as a distinct app, it directly interfaces with these prominent social media platforms. On Snapchat, you can infuse your interactions with creativity by engaging in augmented reality games through Sendit. Similarly, on Instagram, Sendit offers the functionality to pose questions & receive anonymous messages, adding an intriguing layer to your Instagram experience.
However, it's crucial to bear in mind that while Sendit enriches the social media landscape with its unique features, responsible use is paramount due to its inherently anonymous nature.
How do I delete my account on Sendit?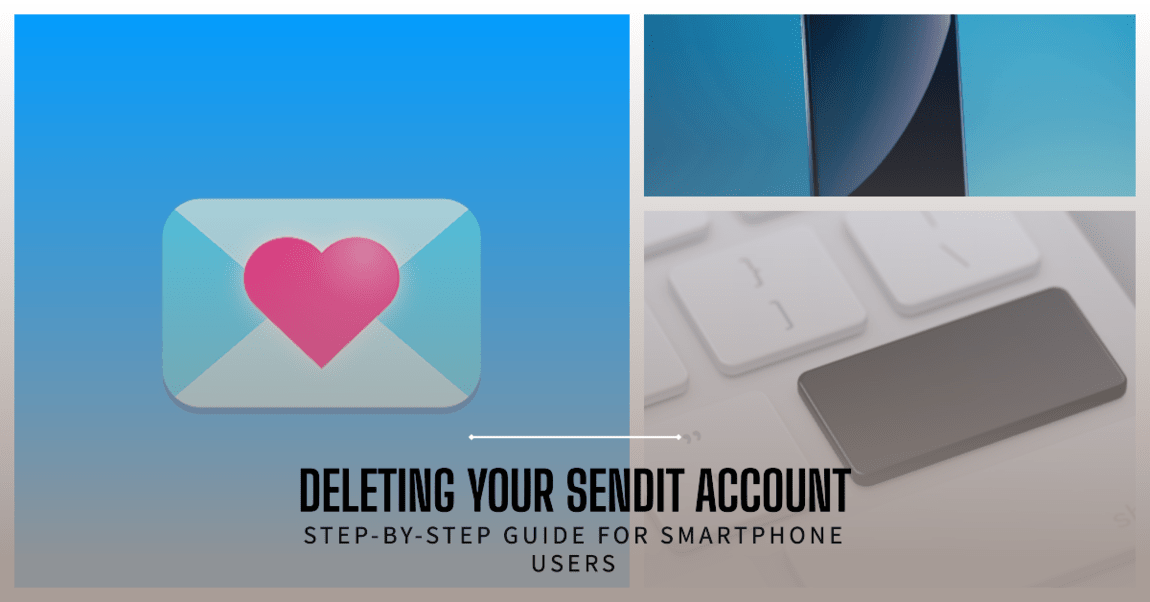 Contact Sendit via Email
Initiate the account deletion process by sending an email to Sendit's support team. In the email, clearly state the reasons for your request and specify the applicable law (GDPR or CCPA). Make sure to notify Sendit about the potential penalties for non-compliance, such as a $7,500 fine under CCPA and 4% of annual turnover under GDPR.
Delete Sendit on iPhone
Navigate to "Settings" » "General" » "iPhone Storage". Locate the Sendit app & select "Delete Sendit".
Delete Sendit on Android
On your Android device, go to Settings, then click on "Apps & Games". Find "Sendit" & select "Uninstall".
Also Read: How to Get a Free Laptop from Amazon: 10 Clever Ways
Final Thought
Learning how to do Sendit on Snapchat unlocks a world of interactive and engaging adventures. From downloading the Sendit app to creating accounts and initiating games, users embark on a trip that redefines digital communication. The "Ask Me a Thing" feature & different question types add a personalized touch, creating dynamic and real-time connections. The platform's commitment to anonymity fosters open communication, with users enjoying a bot-free, genuine experience. decrypting acronyms like "TBH" adds social understanding, making learning how to do Sendit on Snapchat not just specialized but a disquisition of communication dynamics, creativity, & social cling.
FAQ's
Is sendit on snapchat anonymous?
Yes, Users can post questions in their Snapchat Stories & get anonymous responses using the anonymous icebreaker game app Sendit. Sendit guarantees user anonymity by using methods like end-to-end encryption & IP address masking. A safe & private environment for interaction is fostered by the fact that respondents & prompt posters are unaware of one another's identities.
Is sendit on snapchat safe?
Using Sendit on Snapchat comes with potential risks such as cyberbullying, exposure to inappropriate content, and harassment due to its anonymous nature. To minimize these risks, exercise caution in posting personal information, interact only with known individuals, and promptly report any abuse or harassment to Snapchat.
Why can't i use sendit on snapchat?
If you're unable to use Sendit on Snapchat, it could be due to an outdated app, device incompatibility, temporary unavailability of Sendit, account restrictions, or regional unavailability. If the issue persists, contact Snapchat support for further assistance.
How to fix sendit on snapchat?
If you're experiencing issues with Sendit on Snapchat, try updating the app, clearing its cache, or reinstalling it. Ensure your internet connection is strong and Snapchat has location permissions. A phone restart might help too. If problems persist, report the issue to Sendit via their 'Help & Support' section or wait for an app update. As a last resort, reach out to Snapchat support for assistance.
How do I use Sendit on my camera roll?
Send it on Snapchat doesn't support uploads from your camera roll, ensuring content is original and user-created. Despite this, you can create engaging content using Snapchat's camera, filters, and editing tools. Remember to be creative, and respectful, and enjoy connecting with friends on Sendit.